Dermatologists essentially work with skin-related problems and deals with the physiology & pathology of the skin, hair and nails. Dermatologists make use of a range of instruments and equipment for carrying out various skin related treatments. Especially when it is about treating the skin which is super sensitive, only specially designed instruments can be used.
Dermatology equipment can include a set of tools, devices, and medical kits assembled for a specific dermatological procedures or surgical purpose. Some of such equipment could also be used for aiding with diagnostic purposes as well. Here's a list of some of the commonly used dermatology equipment and tools along with its uses;
Dermatoscope – A specialized tool that uses polarization and magnification to check skin irregularities. The tool removes any light reflection, diffraction and refraction from the skin surface thereby allowing the dermatologists to examine skin structures that can't be seen with the naked eye. The latest models have a bright LED light encircling the magnifying glass and possibly a digital camera as well.
Cautery – An instrument that aids in destroying abnormal tissue during dermatological surgery by burning, cutting, scarring, or searing, including caustic substances, lasers, electric currents, and very hot or cold instruments.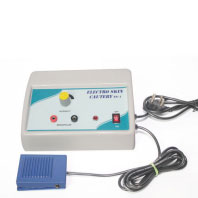 Diathermy – The diathermy wand sends ultrasound or microwaves through bodily tissue, creating deep heat below the surface. The gel helps the energy travel easier and provide therapeutic warmth.
Dermojet – A patented device which acts as a specially designed injection system to deliver needle-less infiltration. This method can be used for in situ injections in the treatment of alopecia, psoriasis, keloids, acne, scars, etc.
Injection Guns – The injection guns can hold a variety of disposable syringes for fat injection and anesthetic requirements in dermatology.
Micro Cannula – Micro Cannulas are used for intradermal injections of Aesthetic fillers. These are available in various sizes as per need.
Dermablade –A device which helps perform shave biopsies safely and efficiently. The flexible design with side grips allows the control needed when performing a shave biopsy and hence much safer than a razor blade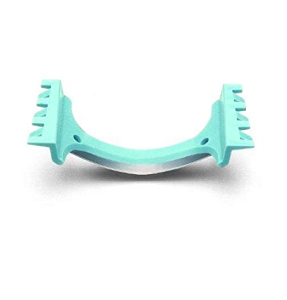 Skin Coolers – Skin coolers consist of a small or large roller filled with water and sealed. They are placed in the freezer to cool and are used on the skin in cooling the epidermis cosmetic injections are administered. This also helps in reducing tissue swelling after certain dermatological procedures.
Cryoprobe – An instrument used in cryosurgery for the purpose of applying extreme cold to diseased tissue like in the case of skin tags, moles, warts, solar keratoses, small malignant and benign skin cancers in order to destroy or remove it.
Scissors – In dermatology different types of scissors can be used to perform different actions like the Iris scissors that helps with dissection on the face, Gradle scissors for periorbital region, Westcott scissors for cutting around the eye, Metzenbaum scissors for blunt dissection or Spencer scissors for cutting sutures.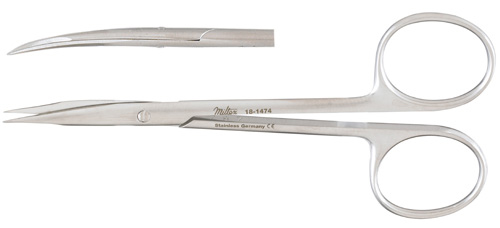 The other simpler dermatological tools could be different types of Comedo extractors, Hooklets, Forceps, Skin hooks or the Beaver handle which is a pencil-like surgical instrument used for small delicate areas like the eyes.
For enquiries and booking orders for rapid test kits, call 9400630000, WhatsApp – 9447771361 or send an email to MediTvm@gmail.com