ENT Equipment
ENT procedures are those that need to be done with great care and precision. ENT instruments are hence specially designed to perform streamlined procedures. The tools when made by reputed companies can help to deliver consistent, quality patient outcomes with confidence. ENT instruments are made for dealing with problems in the rather unique structures of the head and neck such as the ear, nose and throat.
Certain complex ENT procedures such as myringotomy, tonsillectomy, adenoidectomy, mastoidectomy, turbinate, tympanoplasty, implantations, tracheotomy, septo rhino, or stapedectomy call for the use of specialty ENT instruments. These can range from the simplest of tools like cannulas, suction tubes, chisels, curettes, dilators, dissectors, elevators, probes, scissors to more complex specialty scopes, such as laryngoscopes and sinuscopes.
Let's look at some commonly used ENT equipment for the various procedures;
Nasal Endoscope – These devices deliver excellent visualization needed for the ENT practice. These are designed specifically to provide ENT doctors with detailed images necessary for diagnostic, therapeutic, and surgical sinus and nasal procedures. The instrument allows for deeper views into the patient's sinus cavities.
Laryngology Instruments – These tools are precision crafted to help minimize trauma when operating on or near delicate vocal cords during laryngeal surgery, micro laryngeal surgery, and phono surgery.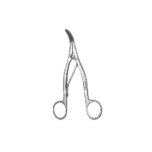 Otology Instruments – Innovative tools used for a broad range of otology procedures, as well as neurotology and lateral skull base surgeries.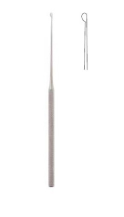 Rhinology Instruments – These tools are meticulously designed and crafted to provide a cleaner and more precise cut, preserve mucosa, and minimize trauma to adjacent structures during sinus surgery.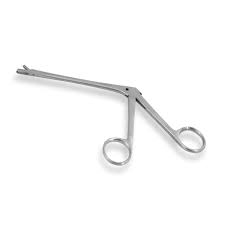 Laryngoscopes – This is a diagnostic medical instrument used by ENT doctors to view the patient's pharynx and larynx. It can be used to detect voice or throat problems, and also for intubation while administrating anesthesia.
Retractors and Speculums – Speculums for ENT to dilate ear, nose and throat orifices in order to see inside. ENT speculums include esophageal, nasal and aural specula.
Ear Curettes – These are long, slender, cylindrical instruments used to clean wax out of the ear canal.
Tongue Depressors – These simple tools help to depress the tongue and examine the mouth and throat
Aural Forceps – Tools related to the ear for the removal or insertion of dressings or packs.
Nasal Forceps – These tools help with surgery on the nasal septum and the maxillary sinus.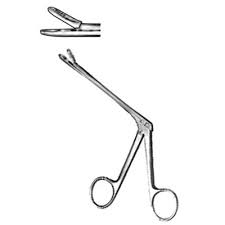 Rongeur – This is a heavy-duty surgical instrument with a sharp-edged, scoop-shaped tip, used for gouging out bone during ENT surgical procedures.
Bipolar Turbinate Probes – This tool is designed to perform bipolar submucosal coagulation of the inferior one-half of the inferior turbinate longitudinally. The device is helpful for treating patients with chronic hypertrophic rhinitis or chronic nasal obstruction.
Reinforced Anesthesia Needle – Helps to easily and consistently perform injections with precision and helps ensure maximum patient comfort.
Sinus Seekers –Enables ENT doctors to perform sinus dilation procedures.
Sino nasal Suction system – Nasal irrigation system designed to help deliver precise saline irrigation while effectively suctioning to minimize pooling and drainage.
ENT surgical forceps – These forceps enable procedural precision and tissue preservation in ENT surgeries that require removal of bone or cartilage or gentle soft tissue compression.
For enquiries and booking orders for rapid test kits, call 9400630000, WhatsApp – 9447771361 or send an email to MediTvm@gmail.com